We are really delighted to inform you that Seo Panel 4.6.0 is released. Please upgrade your seo panel to latest version and enjoy full features.
Simply use Bitnami, Softaculous / Installatron to install or upgrade SEO Panel. Also you can use following links.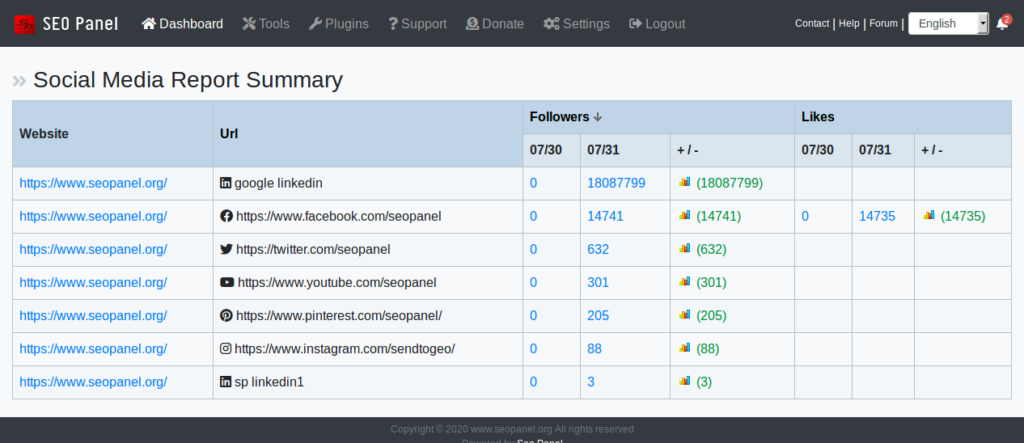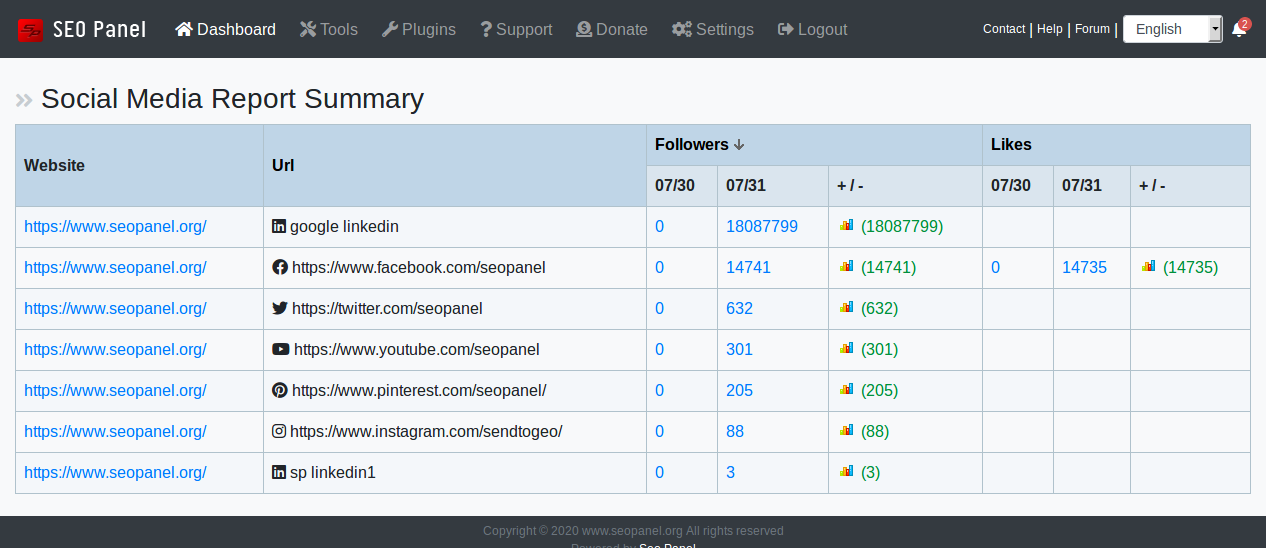 Main features of Seo Panel 4.6.0
1) LinkedIn Integration in Social Media Checker
Integrated LinkedIn company page to social media checker tool.
2) Mail Log Manager
Implemented mail log manager to see logs of all mails sent from seo panel software.
3) Bug Fixes
Fixed issue with Alexa in backlink checker tool.
Fixed issue with Youtube in social media checker tool.
Other important bug fixes in different sections.
Installation Steps => https://www.seopanel.org/install/
Upgrade Steps => https://www.seopanel.org/install/upgrade/